Introducing Coupling!
Learn Your Loved One's Language
Hello! My name is Kevin, a developer and designer. I'm making Coupling, a website and app to help couples learn each other's languages. This post is about why I started Coupling, what I learned from other couples, and how Coupling can help you out if you got a multilingual boo (or if you are that boo)!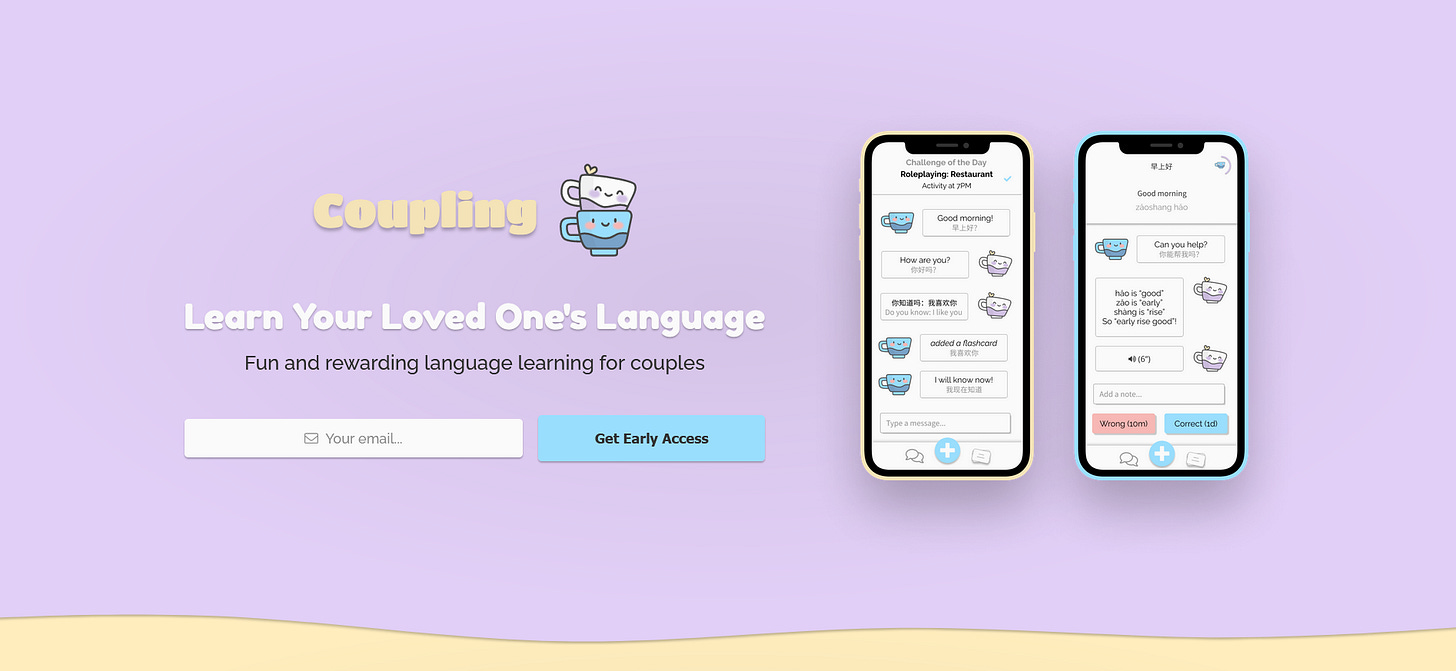 About Me
Before starting Coupling a week ago, I led the A-Frame community, teaching tens of thousands of people to build 3D worlds with our VR web framework. I co-founded a VR startup that went through Y Combinator and raised $1.2M. I moved on last week to pursue Coupling to help people learn languages and grow closer together. 
Why I Started Coupling
I'm Vietnamese-American and my wife Heidi is from China. I've been self-studying Cantonese and Mandarin for many years, learning mostly on my own. I also know a bit of Spanish. Coming up on five languages now, I recently discovered I loved learning languages.
But learning a language these days is often a lonely activity: tap on gamified apps, listen to headless voices, read textbooks, talk to strangers online. All these activities are helpful, but language itself is meant to be social. I have a native speaker beside me, all day every day. I wondered why the learning was taking place inside my own head when languages involve ears and mouths. 
While backpacking in off-trail wilderness for 70 miles, through wildfire smoke, Heidi was teaching me more Chinese, and it was fun! I thought about the non-effectiveness of how couples normally try to learn each other's languages, and I came up with ideas to solve this and help couples grow closer together. And here we are!
How Coupling Will Work
Coupling makes it easy for your native speaking partner to be a language guide without having to be a language teacher.
First, you self-study with spaced repetition flashcards. It's a learning technique where you are shown flashcards right as you are about to forget them. The more you learn a word, the less often you need to review that flashcard. This system is used by polyglots and medical students to reliably memorize thousands of terms. 
Then Coupling reinforces your self-study by lightly looping in your partner. You will be able to:
Flag your partner for help in Coupling on flashcards that give you trouble. Your partner, whenever they are free or bored, can open Coupling and add a comment to the flashcard to clarify and explain. Or they can add some quick audio and video to the flashcard.
Play daily challenges and games to practice listening and speaking. Real life usage reinforces your vocabulary you self-learned. This can take as little as five to ten minutes per day. Short daily sessions create a healthy habit. Even if you just learn one word per day, that's big!
Watch silly mini-videos from your partner that teach bite-sized pieces of the language. Because the content is created by your loved one, it's personalized and makes things that much more memorable. Call it TikTok for language learning, but just between you two. 

Generate flashcards you learned from daily challenges and via a messenger built into the app. The messenger will show a translation to your target language underneath each message, which you can tap to add to your flashcard deck and lock it into your memory.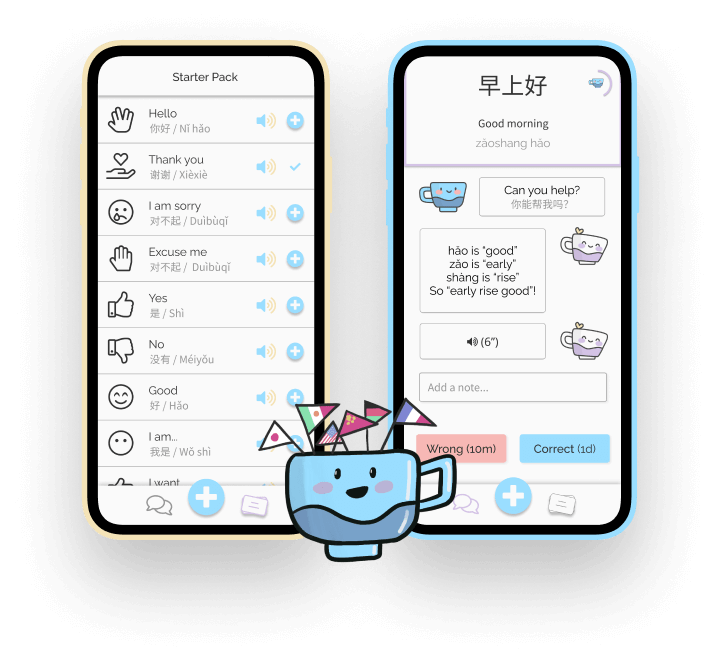 The Right Balance
By achieving the right balance between self-study and help from your partner, we avoid the two common pitfalls I've seen in couples:
Over-reliance on the native speaking partner 

Under-utilization of the native speaking partner
If you solely rely on your partner to teach you the target language, they will burn out. On the other hand, if you learn completely in stealth, it'll be hard for you to remember anything without using it daily, and you'll probably suck at speaking and listening.
Coupling is a holistic approach: a spaced repetition flashcard system to help you learn on your own, while making it easy on your native speaking partner to assist you. Coupling guides them on how to guide you, lets them help you asynchronously, and keeps the minimal time commitment low.
There's a big benefit of having a language guide that is very close to you. Your native speaking partner is aware of what words you know, what words you don't know, your exact level of the language. When my wife gives me example sentences, she tailors the complexity and speed to the right level for me. And with my wife being pretty fluent (but not mastered) in English, I know I need to throw SAT-level words and up-to-date idioms at her. So your language learning is ultra-personalized, whether you are a beginner, intermediate, advanced, or near-fluent. 
Next Steps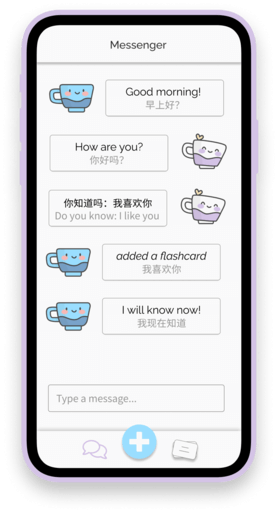 I have a lot of ideas on how language learning can be improved both for couples and in general. I'm personally invested in it myself. In the last week, I talked to dozens of people and found it very common for people to have difficulties learning a language in the context of a multilingual relationship. I'm not claiming to be a language expert by any means, but I think I could build something helpful!
Unless you are fortunate enough to be fully immersed, learning a language is a grind right now. I want to change that and make language learning a fun, personalized, social activity. 
I have started posting daily challenges on the website while I build the core features such as flashcards, translations, and audio samples. Sign up to our newsletter to get updates if you haven't already. Thanks for reading!